Send us your e-mail and we will be informing you about upcoming events
Great success for the Slovak world music scene!
Great success for the Slovak world music scene! Banda will take a part at the international showcase festival WOMEX 2017 in October, 26th!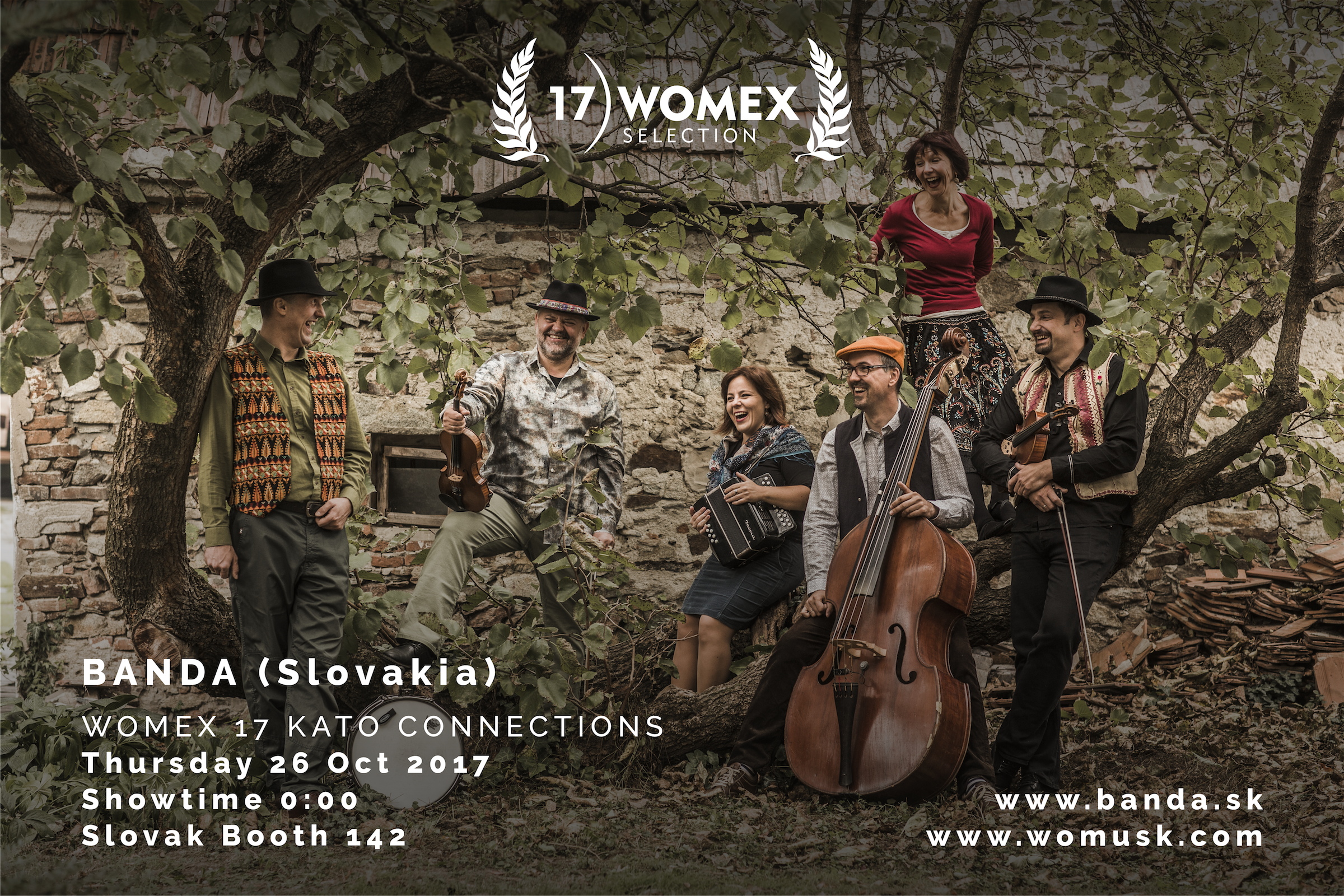 17. July 2017
Banda´s song "Nadeja" become a soundtrack of the TV serial
Newly released mysteries series "1890" of the JOJ TV used the Banda´s song Nadeja as its soundtrack. The song cauht a fancy of the authors of the serial as far as they asked Samo Smetana to rewrite the original lyrics. The song has an interesting history: it was originaly recorded in 2011 for the first Banda´s CD Banda jedna. Yet, due to lack of space it finally made it to the second CD called HraBanda only. Nadeja, actually the most succesful Banda´s song at the "World Music Charts by Ethnocloud", was originally sung by the traditional women choir Trnki from Banská Bystrica. For the purposes of the series it was recorded with the famous Slovak singer Juraj Benetin from the Korben Dallas band.

13. March 2017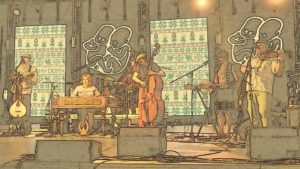 Traditionally, we were hosted by the NAY Dance House of the Pohoda 2016 festival. On Friday, July 8, 2016 within which we provided music for the dance instruction of the Horehronie region traditional dances. Our performance was colorful – after some time our friends from the dance groups Partia, Credance danced with us and those from the traditional vocal group Trnki from Banská Bystrica sang with us. Cool.

29. September 2016